The Horace Small Positive Force Award
The Horace Small Positive Force Award is our way of thanking the best of the best—police officers, first responders and firefighters—for getting the tough jobs done. In a big way. It may be someone who walked into a fire to save a life, or someone who's made a career out of it. To us, it's strength and courage at work. But to these men and women, they're just doing their jobs.
We need your help to identify and reward a positive force. If you know someone like that, someone who's a positive force in their community, here's your chance to nominate them by going to facebook.com/horacesmall and clicking on the Positive Force Award tab. There you can tell your nominee's story and cast your vote. The winner will receive the Positive Force Award, which includes $250, an official certificate and other gifts from Horace Small.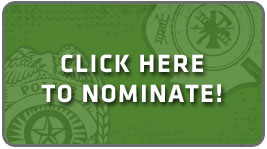 C.O.P.S. - Concerns of Police Survivors, Inc.
Each year, between 140 and 160 American police officers die in the line of duty. C.O.P.S. is there to provide crucial resources for surviving families and affected coworkers working to rebuild their shattered lives.
Survivor programs include scholarships, peer support, counseling and other assistance programs. C.O.P.S. is a 501(c)(3) non-profit organization funded by grants and donations.
Horace Small is proud to support this important charity.
Can you help? Contribute now.
Honoring the Fallen of September 11
Horace Small honors and remembers those lost in the attacks of September 11, 2001.